I've got a little bit of a spring cold, so to cheer myself up I did a round up of five of my favorite Spring dresses- I'm so ready to get my tan on!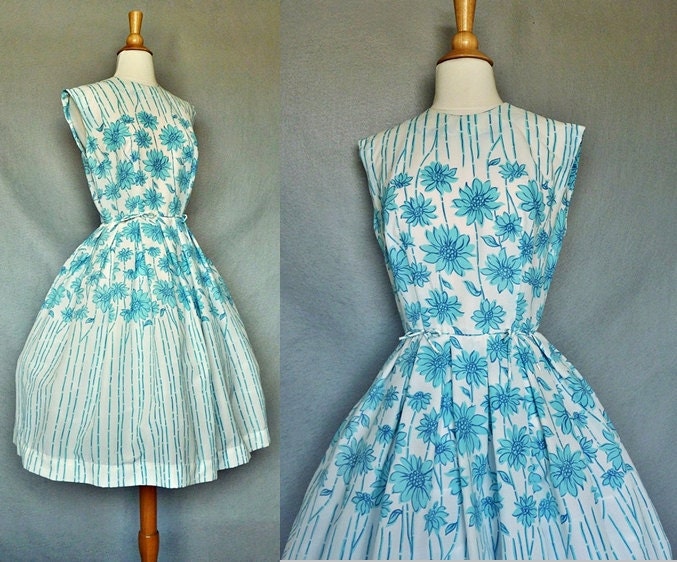 How can you not love the full skirt of this beautiful vintage dress from Bitter Root, perfect paired with a yellow cardigan and bright sandals.
2. Scoop neck belted sheath |
Macy's
| $98
This dress makes me miss the Kensie outlet- their collections are constantly improving and this Spring '12 line is no different. Stunning combinations of orange, yellow, and cream have me counting down the days until Spring.
When someone talks about Spring dresses this is what comes to my mind, a halter style with a full skirt. Oh Anthropologie, how I adore you- it's going to be so dangerous working here, I'll run my bank account dry!
4. Spring Print Floral Dress |
Riffraff
| $39
So easy and feminine this dress is, it makes me want to sip sangria on my back porch and snack on tapas! If you don't live in Arkansas don't fret- the fabulous women at Riffraff let you order on their Facebook!
5. Sweetheart Spaghetti Strap Dress |
Tulle
| $75
And finally a dress from one of my favorite brands, Tulle, they are the masters of perfect fitting and easy dresses. Plus, when there are chilly spring days pair this with tights, boots, and a cardigan. Perfect!